Workers at Mariano's Ratify New Four-Year Contract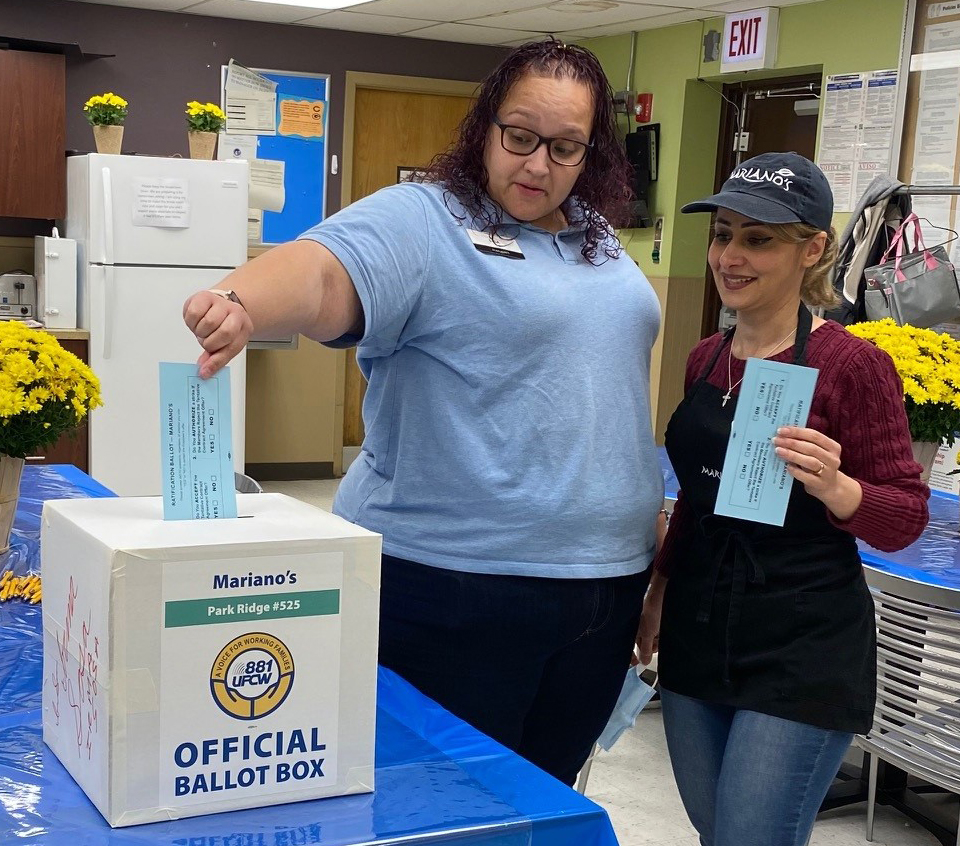 Congratulations to the Local 881 members at Mariano's who voted to ratify their new four-year contract.
Over the years, Mariano's members have been very outspoken about their frustration with the current leveling system. The Bargaining Committee was proud to negotiate a new contract that both increased wages AND provided a complete transformation of old leveling system with a more flexible wage progression scale allowing for larger increases over time. In the old contract, you could be stuck at a certain level and only see minimal increases over time. The new contract allows for more significant wage increases over the life of the contract.
Members participated in a IN-PERSON vote at their stores. Union Representatives were on hand to help explain the new wage scales and answer questions. Ballots were then counted at the Des Plaines office by rank-and-file members with other Mariano's workers present as observers.
Additional improvements to the contract included:
Guaranteed annual wage increases for ALL members over the life of the contract.
Transformation of leveling system to a more flexible wage progression allowing for larger increases over time. Eliminates requirement for extensive training and testing to achieve increases and removes obstacles to full-time status.
Cake Decorators and Pharmacy Techs will be recognized as unique classifications.
Starbucks/Vero/Stan's Employees will receive a $1/hr premium.
New schedule variation for Full-time workers.
New parameters for vacation payout upon discharge or separation.
Protected weekly minimum hours for ALL members and current Level 2 notes/waivers on file will continue to be honored.
New annual measurement period for benefit eligibility and status will provide more stability, eliminating fluctuations in benefit coverage and costs.
Gender neutral language will now be used throughout the contract to better reflect our diverse membership.
If you are not sure where you fall in the proposed wage scale or how you will be impacted throughout the contract, please contact your Union Representative at 847-294-5064 for clarification. Reps are available to personally walk you through the information.