Local 881 Adds Three More Dispensaries to Its Growing Cannabis Union!
Dispensary Workers Across Illinois are Joining Local 881 for Better Cannabis Careers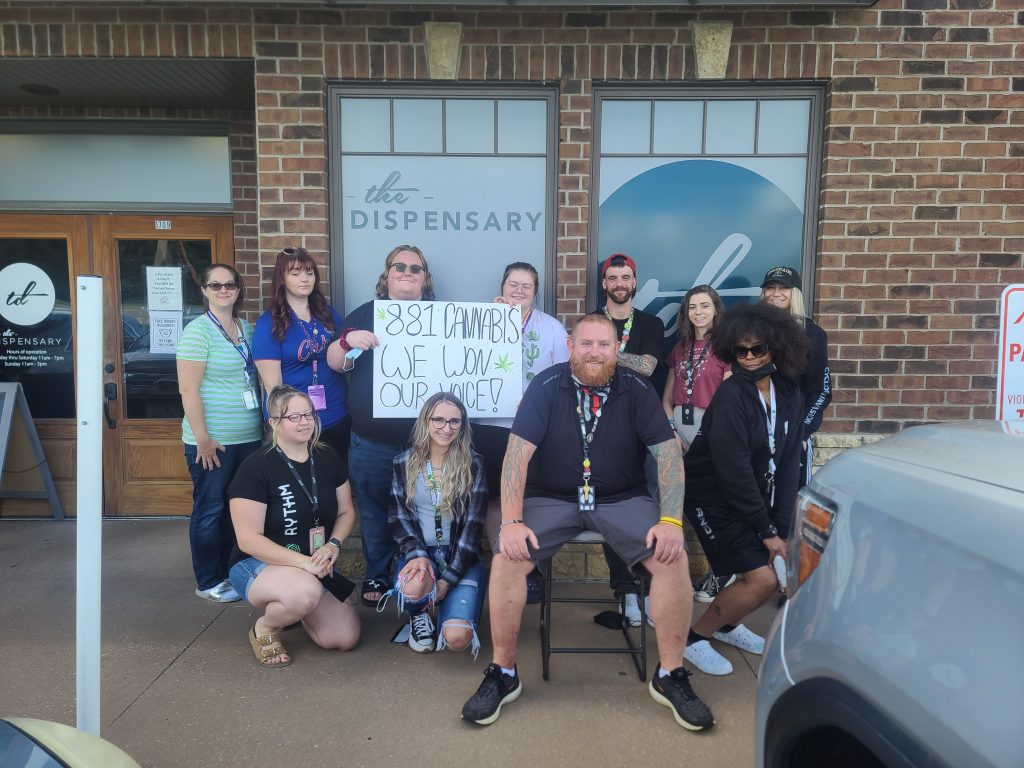 ILLINOIS – Three more dispensaries have been added to the growing list of workers joining Local 881 of the United Food and Commercial Workers, the Union for Cannabis Workers in Illinois. The recent Union representation elections have occurred in dispensaries across the state including: Maribis (Springfield), The Dispensary (East Dubuque), and Consume (Marion).
Although the workers are from different companies and represent different regions of the state, they are experiencing similar frustrations. The workers have partnered with Local 881 to help establish their voice in the workplace. The workers want to increase their wages and benefits, clarify policies and procedures, and gain the much-needed respect for their numerous contributions to making this industry successful!
On August 18, 2022, Maribis in Springfield, IL UNANIMOUSLY won their election by mail-in ballot. The election will be officially certified with the National Labor Relations Board (NLRB) within the week.
"I started trying to unionize my workplace to try to protect myself and my coworkers from greedy thoughtless policies that seemed to come down from management every single day." Skyler Collins – Maribis, Springfield, IL
"The recent behavior by management and owners concerned us and motivated us to organize.  One team, one motivation and that is for our overall betterment! We wanted to be heard and recognized for the work we have done and will continue to do." Angela Eagan – Maribis, Springfield, IL
On August 9, 2022, The Dispensary in East Dubuque, IL won their election by mail-in ballot. The election was officially certified by the NLRB on August 18, 2022.
"I am so incredibly proud of my work family! We ALL came together and made our voices heard! Thank you UFCW Local 881!"  Dave Oliver – The Dispensary, East Dubuque, IL
On July 18, 2022, Consume Dispensary in Marion, IL won their election by mail in ballot. The election was officially certified by the NLRB on July 29, 2022.
"We make people's lives better every day with this incredible medicine. We need to fight for our own beliefs when corporations try to turn their backs on us and our patients." Corey Robinson – Consume Marion
"I want to thank my coworkers for demonstrating what work family really means and Local 881 for welcoming us with open arms. We can't wait to see what the future holds." Clara Waltemate – Consume Marion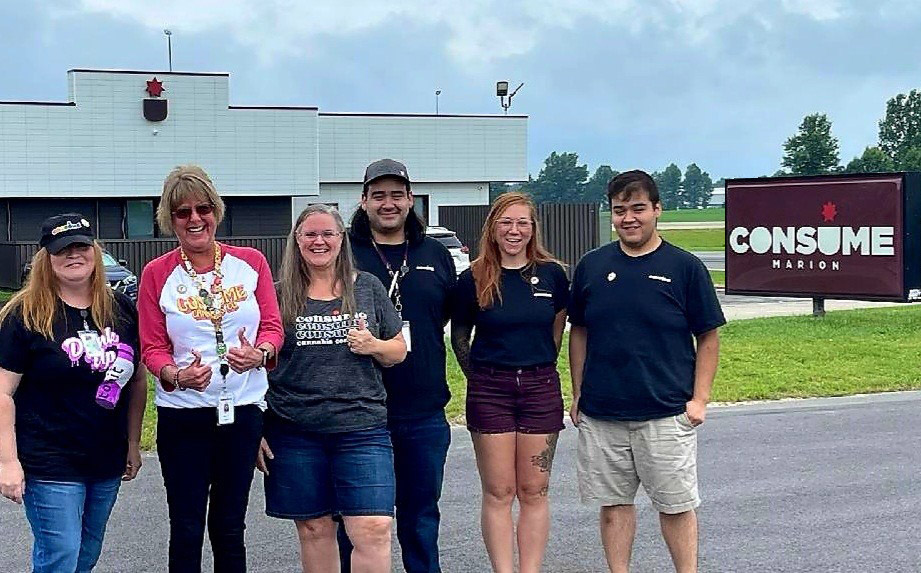 Cannabis workers are joining with Local 881 to make meaningful change to the cannabis industry in Illinois. Local 881 has successfully negotiated for wage increases, paid leave, employee discounts, a robust grievance procedure, and stronger contractual protections for cannabis workers.  Local 881 ratified contracts include: Ascend, Cresco, and Sunnyside. For over a decade, Local 881 has been fighting to ensure that the cannabis industry lives up to the promises it made to our communities. 
To learn more about the fight to improve the cannabis industry in Illinois, visit: ILCannabisWorkersUnited.org
###
Contact:
Teresa Ramirez-Gonzalez, Local 881 Director of Organizing
[email protected] | 847-294-5064, x307
Local 881 UFCW represents 34,000 members employed in retail food and drug stores throughout Illinois and Northwest Indiana, cannabis workers in Illinois, as well as a professional division comprised of health and nursing home workers, barbers and cosmetologists, and workers in other retail and service industries. Among the companies under contract with Local 881 are Jewel Food Stores, Osco Drug, Mariano's, CVS Pharmacy, Kroger, Schnucks, Conagra Brands, Cresco, Sunnyside, and many smaller chains and independent stores, and other business establishments. Local 881 is among the largest affiliates of the United Food and Commercial Workers International Union, which represents 1.3 million members in the United States, Canada and Puerto Rico.