Ready for a Fight! Local 881 UFCW Opposes Harmful Grocery Merger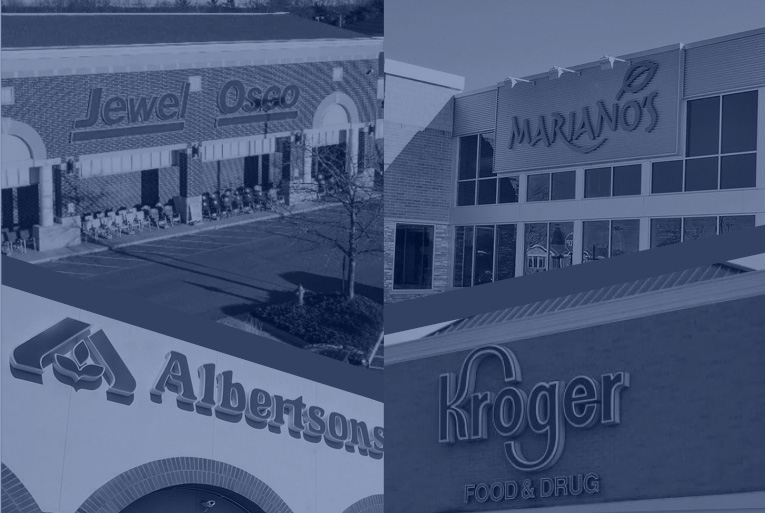 The livelihoods of Union members at Jewel-Osco and Mariano's deserve to be protected!
Des Plaines, IL – In light of the proposed merger of Kroger and Albertsons, two of the largest grocery companies in the nation, President Steven Powell of Local 881 United Food and Commercial Workers Union (UFCW), offered the following statement:
"We believe a merger between Kroger and Albertsons has serious implications for both hard-working Local 881 UFCW members and Illinois families. If allowed, this merger will create an unfair monopoly in the grocery industry, resulting in one company owning a $47 billion market share, in direct violation of anti-trust laws.
In addition to destroying good Union jobs, this merger will all but eliminate competition in some communities, which in turn will have severe financial consequences for Illinois consumers who are facing already rising prices of groceries, medicine, and gas due to inflation.
Local 881 strongly opposes any merger that threatens the jobs and livelihoods of our hard-working members and undermines our communities. We are joined by UFCW Locals across the country to demand that this merger be reviewed and stopped.
Local 881 has already met and spoken with numerous lawmakers and elected officials on this matter, including: Senator Duckworth, Senator Durbin, Governor Pritzker, IL Attorney General Raoul, IL Speaker of the House Welch, IL Senate President Harmon, Cook County President Preckwinkle, and Mayor Lightfoot of Chicago.
Local 881 urges ALL Illinois elected officials to stand with us and do everything within their power to reject this merger so that our communities are protected, and good Local 881 Union jobs can be maintained.
To our Local 881 members, please know that we will not allow dangerous corporate greed and power grabs to go unchecked. We will make every proactive effort to protect our members and their livelihoods. It is still early in the process, and we will continue to provide updates as this situation develops. It is critical that Local 881 members understand that our current contracts remain in effect throughout this process, and we will continue to fight for your rights. In the meantime, please do not hesitate to reach out to your Union Representative if you have any questions. It is Local 881's privilege to be at your service."
In addition to Kroger stores throughout the state, Local 881 UFCW has been proud to represent thousands of workers at Jewel-Osco (owned by Albertsons) for decades, as well as workers at Mariano's (owned by Kroger) since their 2010 entrance to the Chicagoland market.
###
Contact:
Maggie Vis, Local 881 Director of Communications
[email protected] | 847-294-5064, x343
Local 881 UFCW represents 34,000 members employed in retail food and drug stores throughout Illinois and Northwest Indiana, cannabis workers in Illinois, as well as a professional division comprised of health and nursing home workers, barbers and cosmetologists, and workers in other retail and service industries. Among the companies under contract with Local 881 are Jewel Food Stores, Osco Drug, Mariano's, CVS Pharmacy, Kroger, Schnucks, Conagra Brands, Cresco, Sunnyside, and many smaller chains and independent stores, and other business establishments. Local 881 is among the largest affiliates of the United Food and Commercial Workers International Union, which represents 1.3 million members in the United States, Canada and Puerto Rico.