Ongoing Mariano's / Kroger Payroll Issues
Local 881 Kroger and Mariano's members have experienced numerous paycheck issues due to a new payroll system Kroger implemented this fall across all its banners. The payroll issues have impacted nearly all of its 500,000 employees, including management. Like many workers elsewhere, Local 881 members in Illinois have reported widespread payroll errors, including:
Not receiving paychecks
Paid incorrect wages
Not receiving contractual wage increases
Unlawful deduction of overpayments
Not paid for contractual holidays
Union dues being deducted incorrectly

Local 881 has attempted to work with Kroger and Mariano's representatives to resolve these issues but has learned that the payroll problems are widespread and occurring all over the country. Local 881 has been actively taking all steps it can to bring pressure and resolution to this catastrophic failure on the part of Kroger.
Local 881 has demanded information from Kroger/Mariano's that would provide a detailed account of all payroll periods since the new payroll system was implemented so that a thorough investigation of each and every affected member's payroll history could be conducted. To date, that request for information has not yet been provided by the Company and Local 881 has filed unfair labor practice charges with National Labor Relations Board.
Local 881 has also filed a complaint with the Illinois Department of Labor asking for the agency to take immediate legal action to address the payroll issues, including the unlawful payroll deductions of overpayments made to employees.
Additionally, Local 881 has been in contact with the office of the Illinois Attorney General to consider its legal options, both civil and criminal, that would hold Kroger/Mariano's accountable.
Local 881 and its attorneys are reviewing all legal options available to remedy this unbearable situation. In the meantime, Local 881 has posted a form on its website and is asking any member who has experienced a payroll issue to complete and submit the form.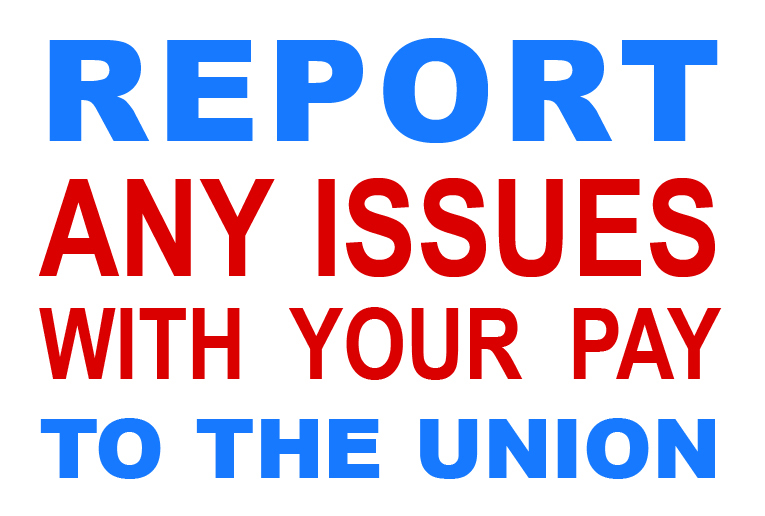 Together, we will hold Kroger and Mariano's accountable for the failures that have affected our members. We will continue to provide updates on the ongoing investigations and other actions.
On behalf of the entire staff of Local 881, please understand we are doing everything we can to resolve this situation as quickly as possible and are sorry for Kroger/Mariano's gross negligence and unlawful conduct that has affected your families, especially at this time of year.
Sincerely, Steve Powell
President Local 881 UFCW