Back to the Bargaining Table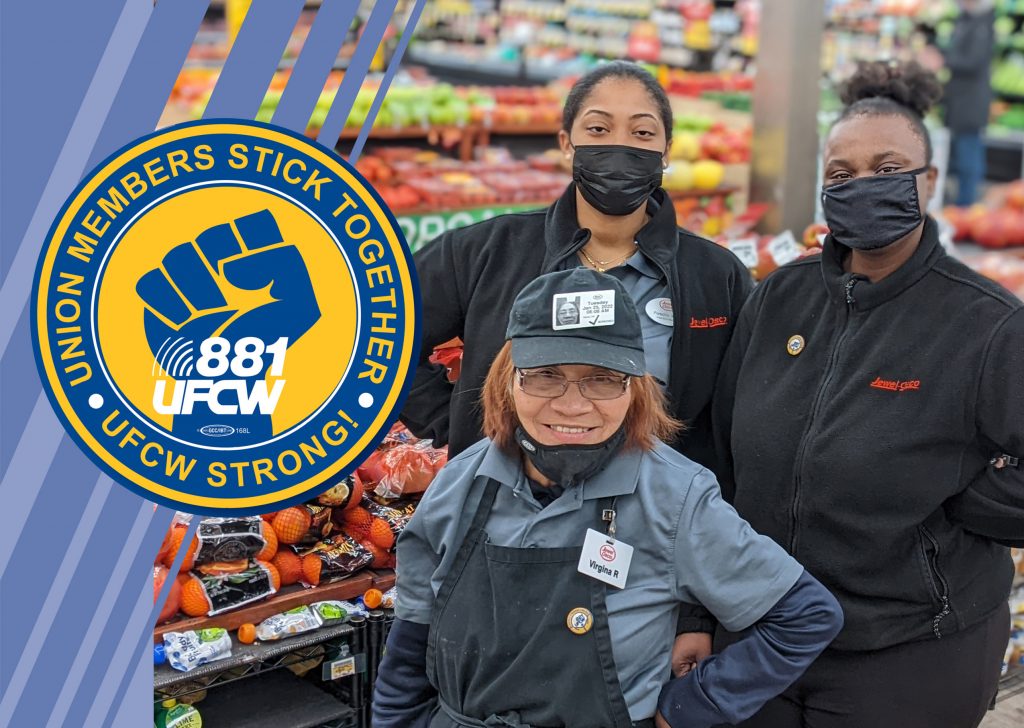 This week your Local 881 Negotiation Committee returns to the bargaining table to fight for improvements to the previous offer. Because there is a lot of misinformation being circulated in the stores and on social media, we would like to provide some KEY FACTS as negotiations move forward. Please keep the following in mind:
Negotiations are not being done behind closed doors. Instead,13 of your Jewel coworkers, who work side-by-side with you in the stores, are present and actively participating in the process. Local 881's Negotiating Committee has many years of experience in dealing with the Company and are fighting on your behalf.
If an agreement can be reached, Local 881 members will be asked to review and vote again as quickly as possible. All offers will be presented to the membership for a vote, even if the Company chooses NOT to make significant improvements.
We all know there are MANY contract provisions the Company would like to get rid of, yet the agreement that was rejected had zero concessions. However, when we return to the table THE

ENTIRE

CONTRACT IS OPEN FOR NEGOTIATION. In addition to wages, your Health Insurance (including the 1993 waiver), Minimum Hours, Disability Benefits, Premium Pay, Vacations/Holidays/Personal Holidays, and the Grievance Procedure are all at stake.
During these challenging times we must remain united. Our only hope to winning a strong contract is to stand together. We will continue to update you with developments. We encourage you to talk with your Union Representative with any questions you have about the negotiations process.