Mariano's / Kroger Overpayment Deductions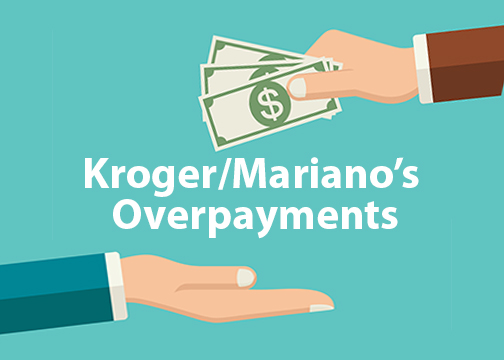 Your Union has been working on your behalf to demand that the Company fix ALL the errors from their horrible new payroll system.
The Union has answered thousands of calls, opened hundreds of grievances, pursued legal avenues, and filed a formal complaint with the Department of Labor.
As a result of the Union's pressure, the Company has agreed to take a meaningful step in addressing some of their failures, specifically regarding overpayments.
There were many members that were overpaid and then without any warning or permission the Company snatched that money back causing incredible financial chaos for our members. For those who were affected, the Company has decided to return the overpayments that were suddenly withdrawn.
If you were impacted by an overpayment and surprise withdrawal, your Manager will be contacting you very soon to let you know when and how much you will be refunded.
We will not stop fighting until every Local 881 member gets what they are entitled to. Please contact your Union Representative at 847-294-5064 when you receive this refund or if you have any questions.
The Union is here to protect both you
AND
your paycheck.